Royale Coach Club - 2017 Fall Rally

September 12 , 2017


Rally Masters: Graham Ricks / Bo Reahard


PREVOST FACTORY TOUR
Royale Coach Club members will have an opportunity to tour the Prevost factory this fall. After the PEI rally concludes, there will be two days available to travel from PEI to Quebec City. It is about 560 miles; approximately 10 hours total driving time. The campgrounds along the way may be closed at that time of year, but there are three Walmart's on the route. We plan to have a "Potluck Dinner" on Monday evening at the campground's meeting room, if you would like to participate.



On Tuesday, September 12th, Prevost will pick us up at the Quebec campground and host a tour of their factory in Sainte-Claire, Quebec.

After Tuesday's tour, you may plan to spend some additional days and visit other attractions in the Quebec area. This year is Canada's 150th birthday, and there are lots of activities planned throughout 2017, particularly in Quebec City. Those are all optional activities, pay as you go, and you are welcome to get together in groups and do whatever you like.

If you want to make a reservation for the Prevost tour, send an email to Graham Ricks at grahamr@mindspring.com He will add your name to the Prevost tour reservation list and send you instructions on making campground reservations in Quebec. You will pay the campground directly and there are no other costs. We would like to have all reservations in by July 1st.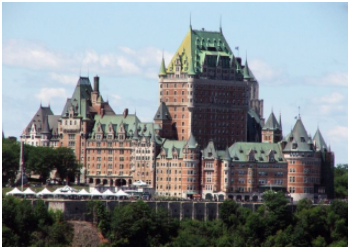 Campgrounds are expecting larger than usual crowds this year. You are encouraged to make your plans as soon as possible. Canada has predominately 30-amp sites and there are a limited number of 50-amp sites.

Invitation from Prevost Prouds
The Prevost Prouds are inviting Royale Coach Club members to join their rally in Quebec from September 14th until the 19th. They will also have a Prevost factory tour on Friday the 15th. The cost is $1,575 before June 30th and $1,675 after that date. If interested, you may find more information on their website: www.PrevostProuds.com or contact the club president: Sam Friedman sam@dimdev.com
SPONSORS