Royale Coach Club - 2011 Spring Rally
Washington, D.C.
May 2 - 7, 2011

Registration Packet

Registration Form Only


Please note that as of March 9, 2011 we have reached the limit for registration for this rally. Any additional registrations received will be placed on a "Waiting List". In the event someone registered cancels, we will notify the next person on the list. Feel free to contact us if you have questions.

Rally Masters: Mary & John Habicht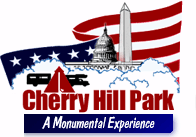 Click here to see the campground
Touring Information
White House Tour information -
http://www.whitehouse.gov/about/tours-and-events
+++++++++++++++++++++++++++++++
Capital Tour information -
http://www.aoc.gov/cc/visit/
WATCHING CONGRESS IN SESSION
Hours: The Senate and House Galleries are open to visitors whenever either body is in session. In addition, the House Gallery is open 9 a.m. – 4:30 p.m., Monday – Friday, when the House is not in session.
Passes: Passes are required to enter either gallery at any time. Visitors may obtain gallery passes from the offices of their Senators or Representatives. Gallery passes are available for international visitors at the House and Senate Appointment Desks on the upper level.
+++++++++++++++++++++++++
Touring down town on hop on hop off buses. -
http://www.visitingdc.com/boat-bus-metro/washington-dc-bus-tour.htm
SPONSORS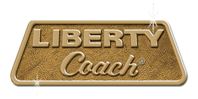 Liberty is bringing 2 coaches. Royale Club members can pick which coaches will be used from the new and used products they have in March and April of 2011 . If someone wants them to bring a coach that they may buy they will bring it.